How to be an Award-Winning Tour Guide Book
Cost:
$29.95 + $5 Postage
Learn how to be a tour guide with this fun and educational book by professional tour guides!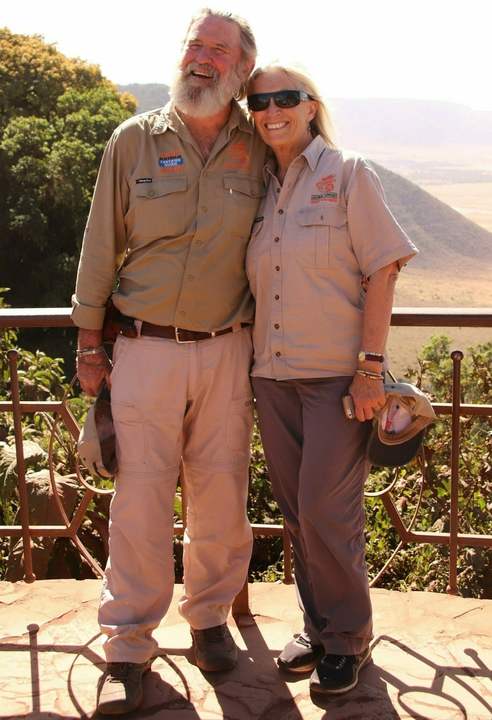 LEARN HOW TO BE A TOUR GUIDE!
After delivering award-winning tour guide training courses for over a decade, the founders of Global Gypsies Tours & Training, Jan Barrie & Jeremy Perks, have written a popular book which is selling well around the world! It's called How to Be an Award-Winning Tour Guide and is available from Amazon, Xlibris Publishers or Global Gypsies direct.
This tour guide training book is no stuffy academic tome. It's easy-to-read, fun, educational, personalised, conversational, humorous and full of photos taken by the authors in real-life situations. It's loaded with insight, personal experiences, industry knowledge, anecdotes, hints, hands-on exercises and sound advice on how to be a successful tour guide. It's a how-to book with a difference and should be required reading for existing tour guides and tour operators or aspiring guides wanting to enter the profession.
GET YOUR COPY TODAY!
HIGH PRAISE FOR "HOW TO BE AN AWARD-WINNING TOUR GUIDE" BOOK
Here's what Professor Ross Dowling, OAM PhD GAICDm Associate Head, School of Business at Edith Cowan University & highly reputable Australian tourism guru has to say about it:
"The book is an excellent practical introduction to the world of tour guiding. Written by two acknowledged leaders in the field, it is a must read for anyone interested in becoming a guide. It also is a great resource for established tour guides who are seeking to learn more about their profession and how to become an even better guide. It covers all aspects of tour guiding in an easy to follow practical format supported by photos taken on their own tours. I commend the book and recommend it with confidence."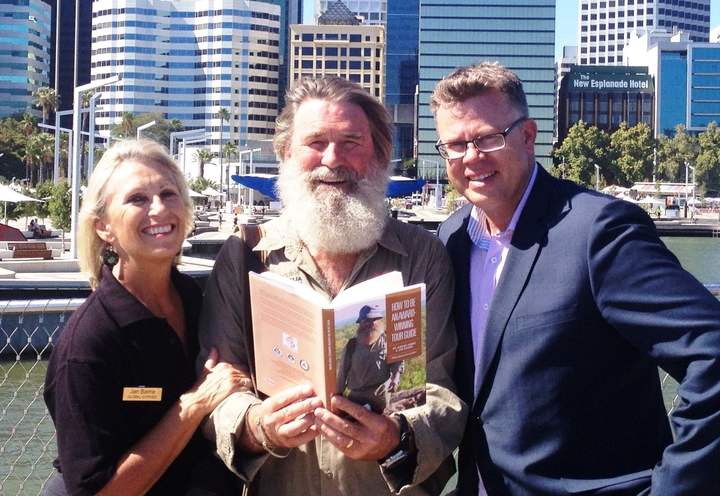 The first copy of 'How to Be an Award-Winning Tour Guide' was officially launched by Evan Hall, CEO of Tourism Council Western Australia (right), on International Tour Guides Day, February 21, 2016. (Book updated in 2021).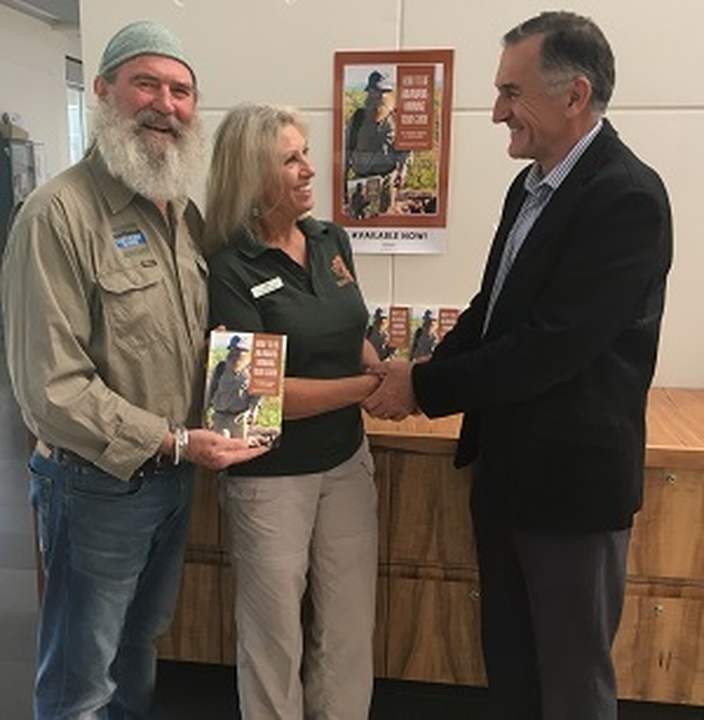 Peter Sharp, Director, Parks & Visitor Services, WA Department of Parks & Wildlife (now DBCA) accepts a personally signed copy of the book from Jan & Jeremy. The Department sent out copies of "How to be an Award-Winning Tour Guide" to over 500 Western Australian tour operators as part of their corporate accreditation program.
This exciting, affordable new tour guide book is available in softback, hardback or as an e-book. You can order your PERSONALLY SIGNED COPY direct from the authors! The cost is AUD$29.95 + $5 postage (within Australia).

Order your copy today or by completing & submitting the Tour Guide Training Book Order Form! Thanks!
Have a question? Send us an email at admin@globalgypsies.com.au
About the Authors
Jeremy Perks is co-founder and Director of Global Gypsies Tours & Training which was established in Perth, Western Australia in 1997. He is a professional tour guide and a recipient of the prestigious FACET Tour Guide of the Year Award. In addition to leading tours, he is an accredited trainer with a Certificate IV in Workplace Training & Assessment (TAE) who delivers training courses in four-wheel-driving, towing, basic mechanics and tour guiding. Jeremy is a qualified mechanic, holds a Remote Area First Aid Certificate and was formerly an officer in the South African Defence Force. He was a founder and director of a major advertising agency in Africa until he left the corporate world to become a tour guide.
Jan Barrie is co-founder and General Manager of Global Gypsies Tours & Training. Born in the UK, she has travelled extensively and lived and worked in the USA, UK, Australia and Africa. She has held senior management positions in marketing and public relations and is a published travel writer. Jan escaped from the corporate world to establish Global Gypsies with her partner, Jeremy, and is responsible for administration, marketing, communications, product development and customer relations.