Kennedy Range Expedition
Cost:
$2795 per vehicle (1 – 2 people) with a 10% discount for solo travellers!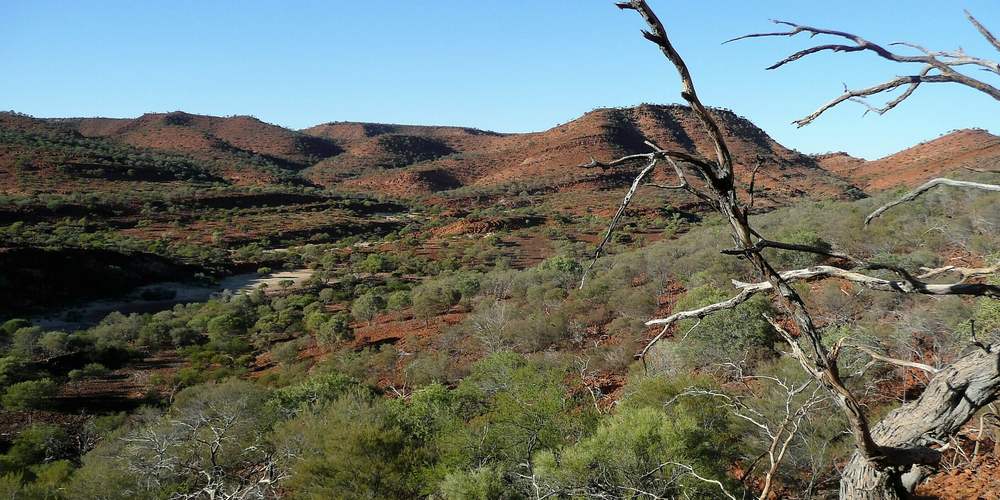 Please note that we are running this tour in 2022 in place of our scheduled Canning Stock Route Expedition as CSR access permits are not currently available.
This exciting escorted, self-drive & self-catered outback adventure beginning in Carnarvon & ending at Quobba Station explores the scenic & infrequently visited Kennedy Range in northwest WA.
We will be experiencing one of the most remote 4WD destinations in WA, yet one of the most picturesque & inspiring. This eroded plateau situated on the rim of the Gascoyne River catchments boasts spectacular gorge scenery & vast ancient dunefields at the top of the range. Discovered by Europeans in 1858, the area still retains a wilderness feeling - camping beneath the stark sandstone cliffs is a must for any outback enthusiast.
Over 12 days in June/July 2022, our small group of adventurers will travel in convoy led by our expert guide, Jeremy Perks, & communicating by two-way radio. We will explore the seldom-traveled west side of the range then spend three days at the coastal paradise of Quobba Station on the wild west coast. Accommodation will be under canvas, mainly in bush camps. Robust 4WD vehicles only - off-road camper-trailers are welcome; sorry, no caravans.
Tour package includes services of a professional guide & qualified mechanic; pre-planned itinerary; Welcome & Farewell Dinners; campsites each night; Pre-Departure Workshop & Pre-Departure Kit & a guaranteed good time! Numbers strictly limited!
Other Notes:
Prices of "tag-along-tours" are based on clients driving their own 4WD vehicle - hire 4WD vehicles can be arranged at special rates. Prices do not include air fare, hotel accommodation, hire vehicles, food, fuel, alcoholic beverages, or expenses of a personal nature. Please refer to Terms & Conditions before booking any Global Gypsies safari. Travel insurance is recommended on all tours.
Disclaimer:
A safari operated or coordinated by Global Gypsies or its agents or affiliates is a challenging adventure frequently operating in remote areas. While every care and precaution is taken, the company and its affiliates and agents are not liable for the sickness or injury of any participant or for any medical services that may be required. Participants recognise that 'tag-along-tours' are self-drive, self-sufficient overland experiences and Global Gypsies and its agents and affiliates do not accept responsibility for any vehicle damage or recovery. A non-refundable 10% deposit is required to confirm your place. Any legal conflict which may arise shall be resolved in the legal jurisdiction of WA in accordance with those laws. Please request a copy of our full Terms & Conditions before booking your safari. Travel insurance is recommended for all tours. Prices quoted are in Australian Dollars. The company does not book or sell airfares.