Holland Track Expedition 4WD Tag-Along-Tour
Date:
Dates to be advised
Cost:
$980/vehicle (1 – 2 people)
Escorted, self-drive, self-catering mini-outback adventure!
Drive yourself in your own or hired 4WD and travel in our gypsy convoy! Explore this historic track cut through the bush by sandalwooder John Holland over 100 years ago to help prospectors make their way to the goldfields. Beginning in Hyden and ending in Coolgardie, this safari is steeped in nostalgia, is a tradition with Global Gypsies, and is a must for those with a pioneering spirit!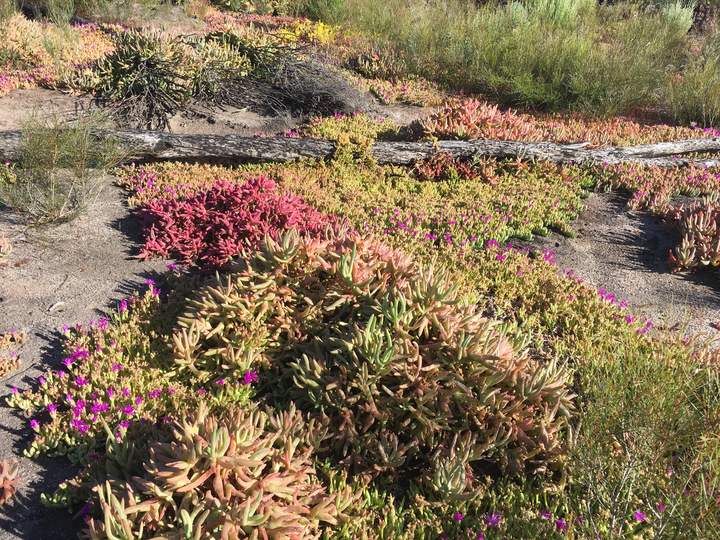 This is the ideal bush experience for clients who are new to Global Gypsies & want to 'test drive' the tag-along experience, for 4WD'ers wanting to learn some new skills or for nature lovers who want to spend a few days in the Great Outdoors doing something completely different.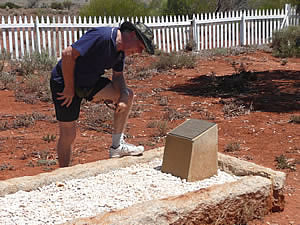 The tour will be escorted by former Tour Guide of the Year, qualified mechanic & Global Gypsies Director, Jeremy Perks. Don't miss out on this fun, historic and educational outback tour!
Please note that this is a self-drive & self-catering bush experience & that due to challenging track conditions, unfortunately we are no longer able to take off-road camper-trailers or caravans on this tour.
Tour Price:

The price applies to two adults travelling in a self-drive vehicle & includes services of a professional tour guide with expert commentary; camping fees; Pre-Departure Workshop & Pre Departure Kit. Please note that a robust 4WD, camping equipment and a vehicle-mounted UHF two-way radio are mandatory for all outback tours - BYO or hire from us at special rates. Novice four-wheel-drivers are welcome - 4WD tuition is part of the package! Vehicle numbers are strictly limited on all tag-along-tours to ensure a quality experience for participants and time for plenty of one-on-one attention.
Ken Hall, Victoria Park, WA, November 2017
The Holland Track Expedition exceeded my expectations in many ways - varied 4WD conditions & tracks, diversity of the track, flora, trees, bush & more. I was made to feel very welcome & Jeremy's ability to take all guests' wishes into consideration was admirable. Overall a fantastic experience with great company. Thank you!
Ken Hall
Victoria Park, WA
November 2017
Terry & Pauline O'Hara, Fremantle, WA, November 2016
We just returned home from the Holland Track Expedition & wanted to thank you again for a wonderful experience - it was a real treat. We now understand why we deflate tyres, how they work in 4WD, how to drive through the tough parts, how to recognise a quartz line, which trees are gimlets, how to test an emu scat for freshness and how to use a CB radio! It was a great group and Jeremy, you inspired great confidence in us to know that if anything went wrong, you could fix it. You ALL did a FANTASTIC job, whether it was in the office, pre-trip or "on the wallaby". We'll definitely be looking forward to heading out with the Gypsy convoy in the future!
Terry & Pauline O'Hara
Fremantle, WA
November 2016
Other Notes:
Prices of "tag-along-tours" are based on clients driving their own 4WD vehicle - hire 4WD vehicles can be arranged at special rates. Prices do not include air fare, hotel accommodation, hire vehicles, food, fuel, alcoholic beverages, or expenses of a personal nature. Please refer to Terms & Conditions before booking any Global Gypsies safari. Travel insurance is recommended on all tours.
Disclaimer:
A safari operated or coordinated by Global Gypsies or its agents or affiliates is a challenging adventure frequently operating in remote areas. While every care and precaution is taken, the company and its affiliates and agents are not liable for the sickness or injury of any participant or for any medical services that may be required. Participants recognise that 'tag-along-tours' are self-drive, self-sufficient overland experiences and Global Gypsies and its agents and affiliates do not accept responsibility for any vehicle damage or recovery. A non-refundable 10% deposit is required to confirm your place. Any legal conflict which may arise shall be resolved in the legal jurisdiction of WA in accordance with those laws. Please request a copy of our full Terms & Conditions before booking your safari. Travel insurance is recommended for all tours. Prices quoted are in Australian Dollars. The company does not book or sell airfares.