Canning Stock Route Expedition 4WD Tag-Along-Tour 2023
Date:
Dates to be advised
Cost:
AUD $4600/vehicle (2 people)
Please note that due to the uncertainty over the availability of access permits, we have reluctantly decided NOT to run a CSR Expedition in 2022. Apologies to you all! Please either consider joining our alternative Kennedy Range Expedition or add your name to the wait list for CSR 2023 or 2024 when we hope that permits will be available once again! Thank you!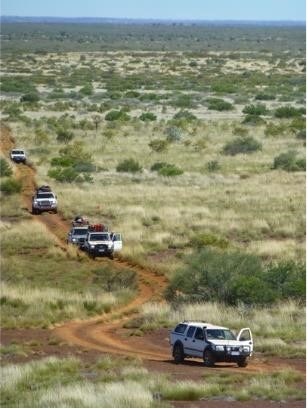 Let our expert guide lead you along "The Loneliest 4WD Track in the World" on a challenging 4WD outback tour in the safety of a small convoy... independent but not alone! Together, we'll explore this historic cattle route & the numerous wells which have been constructed along it.
There will be time to take side trips to various points of interest & to relax & enjoy the surroundings. On some occasions we'll spend two nights in one camping area to give everyone a much-needed break and let us fully appreciate this wild and remote area.
The tour will begin in Wiluna & end in Halls Creek with award-winning Tour Guide & Global Gypsies Director, Jeremy Perks, leading the expedition. Under his expert guidance, we'll cross the Great Sandy Desert, the Little Sandy Desert and parts of the Gibson Desert & in 21 days, cover almost 2000 kms and traverse more than 1000 sand dunes. It will be harsh, tough and challenging, but what an amazing experience! The Canning is a fascinating track with more than a century of history & we'll bring the legends alive on this epic journey.
As we can't tow our catering trailer over all the sand dunes (unless we wanted to leave it there permanently!) the tour will be self-catering.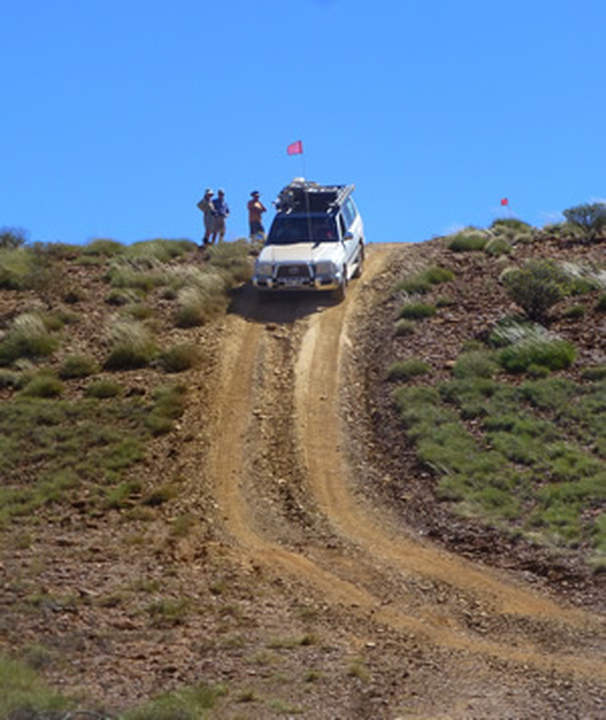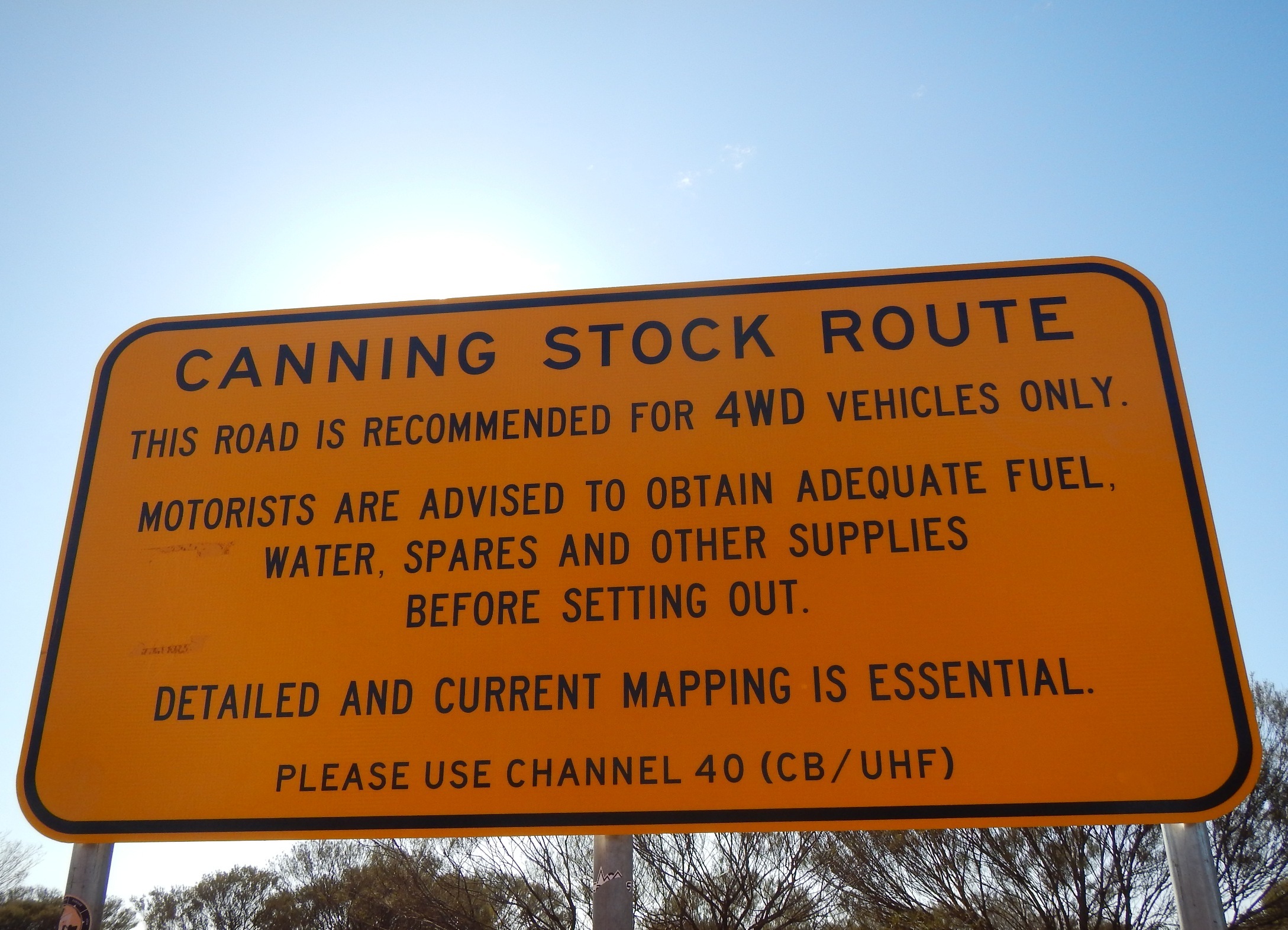 Included in the package are complimentary Welcome and Farewell Dinners, camping fees, the professional services of one of the best Tour Guides in WA who will provide information along the way about the places we visit & mechanical & 4WD assistance (Jeremy's a qualified mechanic & an accredited 4WD Trainer); all the necessary permits; lots of fun activities such as guided walks, star-gazing evenings, bush poetry readings, camp oven cooking & more; plus a comprehensive Pre Departure Workshop and Pre Departure Kit to prepare you for your outback adventure.
Only robust & reliable 4WD vehicles will be allowed to participate (please note that if you are planning to hire a 4WD that most companies will not insure their vehicles to travel on the Canning. See our Home Page or Australian Tours Page for the contact details of our recommended supplier!).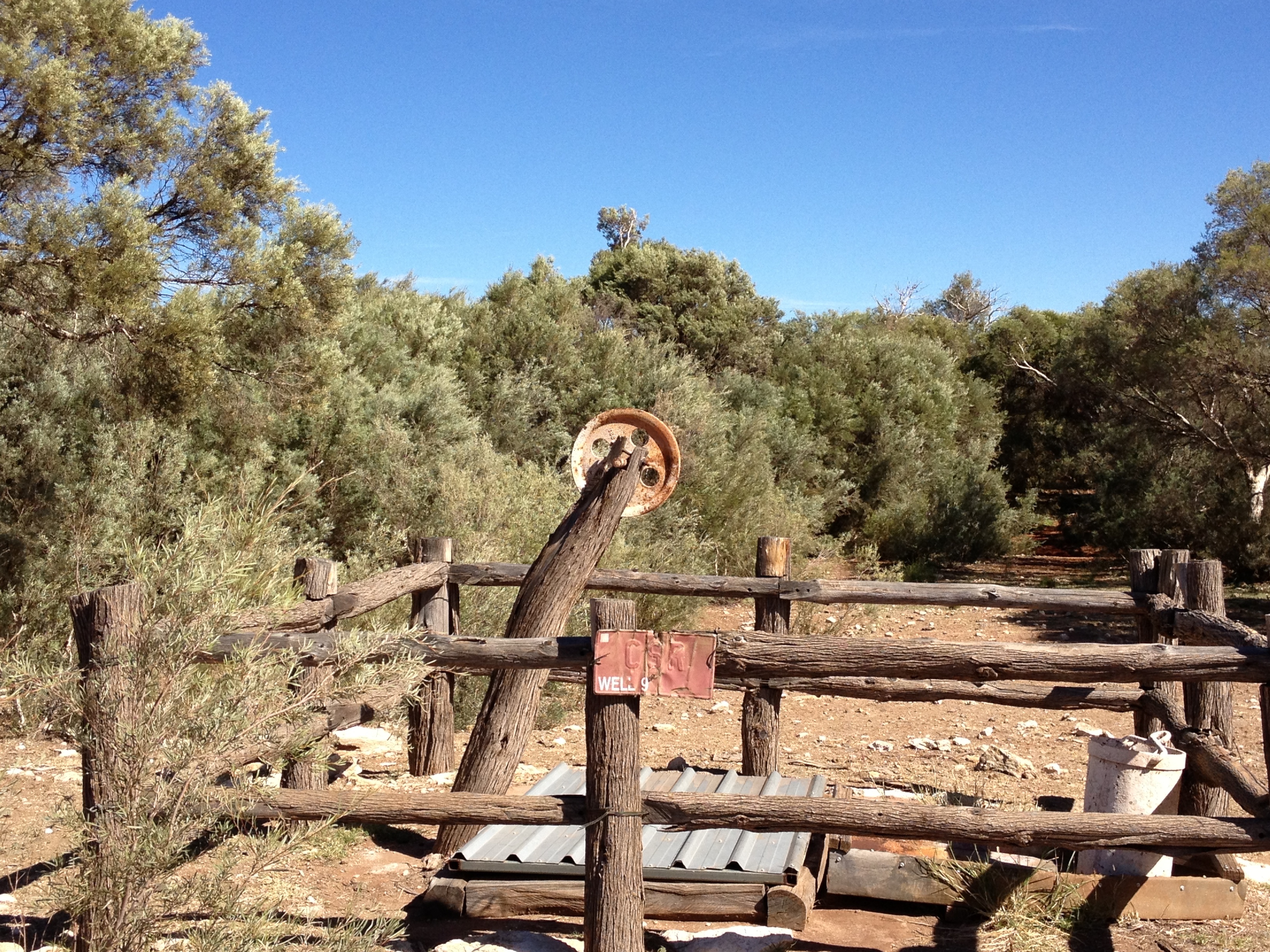 For communication purposes, a vehicle-mounted two-way radio with externally mounted antenna is mandatory - BYO or hire one from us. We also strongly suggest a dune flag for each vehicle. You will be required to carry adequate supplies of water, food and fuel as we will need to be completely self-sufficient. Planning and preparation is extremely important & participants will be provided with more information well in advance.
For environmental and track sustainability reasons we will only take a limited number of vehicles and no camper trailers will be permitted. Sorry, no pets or children under 16. Please note that once we get on the Stock Route there are no showers, shops, cafés, hotels, medical or other facilities & that leaving the tour is not recommended (other than in emergencies).
PLEASE NOTE THAT WE WILL ONLY RUN THIS TOUR IF ACCESS PERMITS ARE AVAILABLE. PLEASE CHECK WITH US ABOUT CURRENT ACCESS TO THE CANNING STOCK ROUTE BEFORE BOOKING. THANKS!

Other Notes:
Prices of "tag-along-tours" are based on clients driving their own 4WD vehicle - hire 4WD vehicles can be arranged at special rates. Prices do not include air fare, hotel accommodation, hire vehicles, food, fuel, alcoholic beverages, or expenses of a personal nature. Please refer to Terms & Conditions before booking any Global Gypsies safari. Travel insurance is recommended on all tours.
Disclaimer:
A safari operated or coordinated by Global Gypsies or its agents or affiliates is a challenging adventure frequently operating in remote areas. While every care and precaution is taken, the company and its affiliates and agents are not liable for the sickness or injury of any participant or for any medical services that may be required. Participants recognise that 'tag-along-tours' are self-drive, self-sufficient overland experiences and Global Gypsies and its agents and affiliates do not accept responsibility for any vehicle damage or recovery. A non-refundable 10% deposit is required to confirm your place. Any legal conflict which may arise shall be resolved in the legal jurisdiction of WA in accordance with those laws. Please request a copy of our full Terms & Conditions before booking your safari. Travel insurance is recommended for all tours. Prices quoted are in Australian Dollars. The company does not book or sell airfares.