Blog 1 - December 2021
13 December 2021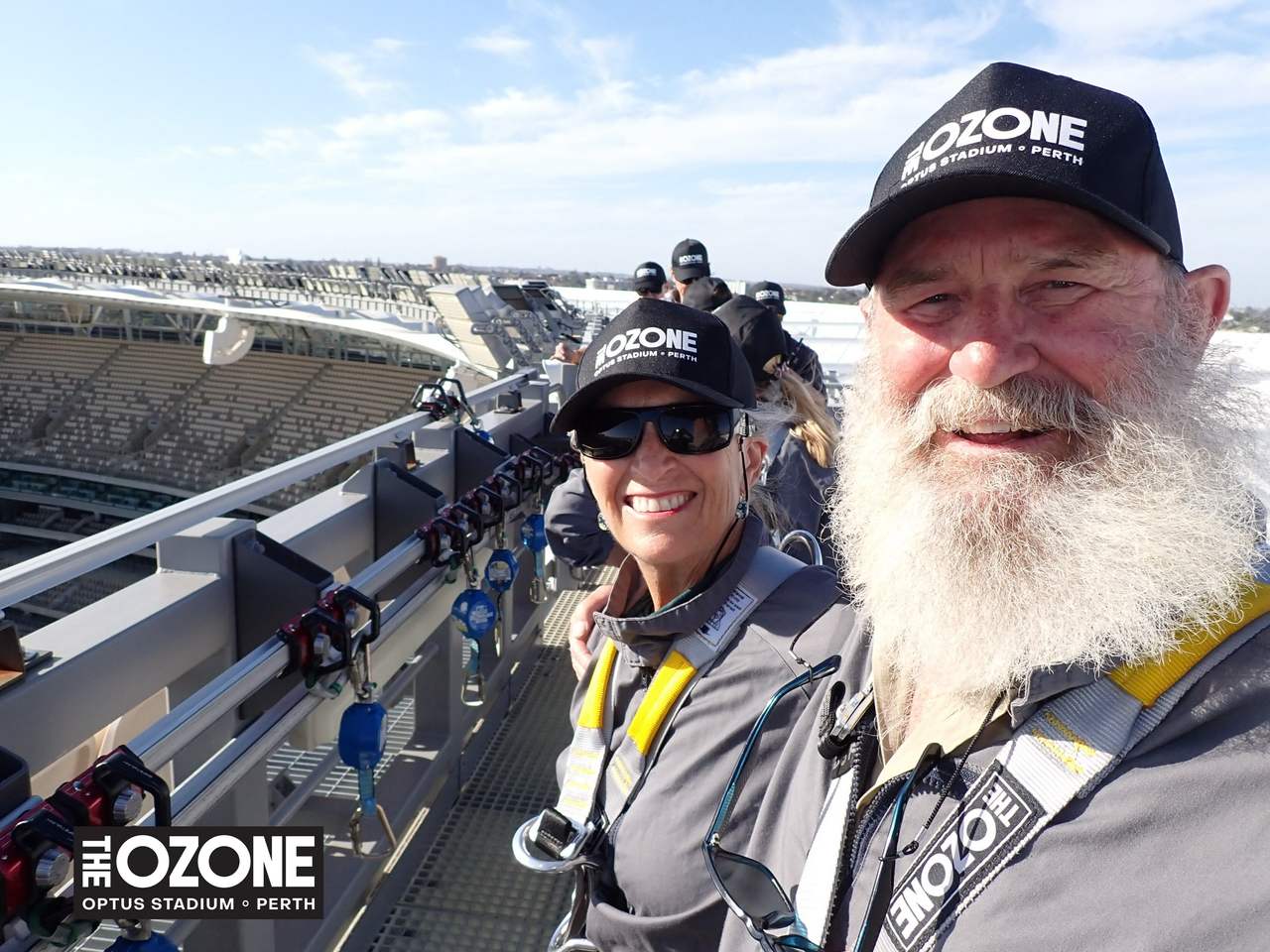 FLYING LIKE ANGELS!
Our very first entry in the Big Bold Bwana Blog is about a really great adventure we had just the other day right here in Perth! We did the HALO walk around the roof of Optus Stadium! Scary? Not really, that is unless you're totally terrified of heights. And you don't even have to do the "Big Backwards Lean". You can fake it (like l did) so it looks like you're really brave but you're actually trussed up tighter than a Christmas turkey & so well looked after by the tour guides that even if you tried to cartwheel off the top you'd fail miserably!
The view from up there was spectacular - quite strange to imagine how the stadium must feel when heaving with players & spectators & bursting with the atmosphere of a game, particularly as it was empty & eerily silent during our guided sunset walk.
Wearing special skydiving type overalls & rigged up like an abseiler with enough ropes & shackles to be in 50 Shades of Grey, you look down safely from a height of 42 metres onto curved, white, puffy cloud-like polystyrene roof covers over teeny antlike creatures moving around below. There are even some special seats up at the top from which you can watch the action if you have the dosh to pay for it - guess that's what's meant by a bird's eye view!
The tour lasts almost two hours & costs about $80. It's worth every penny & is an experience that Perth can be proud of! If you're brave enough you can do the Zip Line, too, but that's not on my sissy wish list. I opted instead for a walk round the gardens & a cold glass of wine as the sun went down over the Swan River.
Why do they call it HALO? Maybe cos you feel like an angel up there in the clouds. A heavenly experience indeed!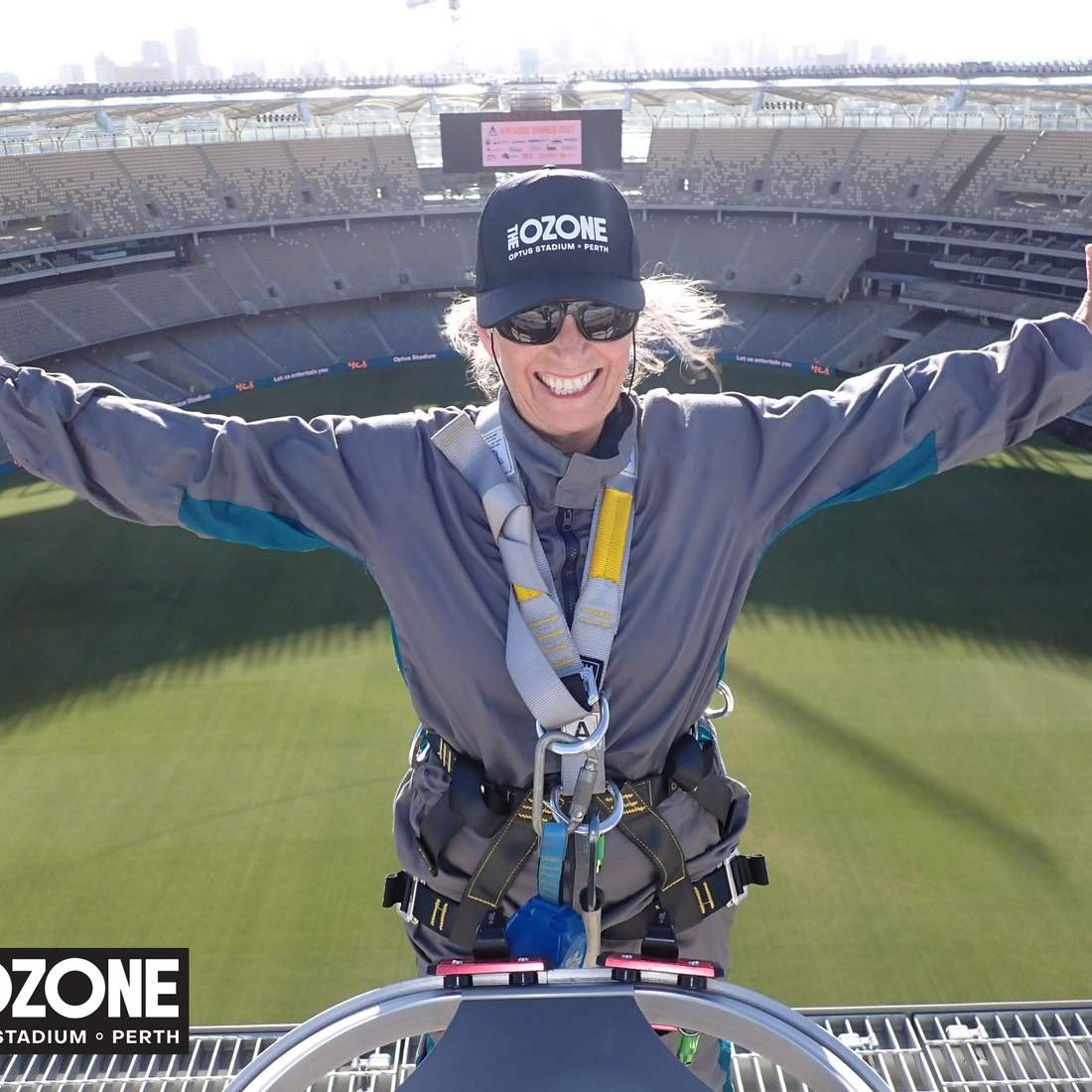 PEMBERTON FOREST HIDEAWAY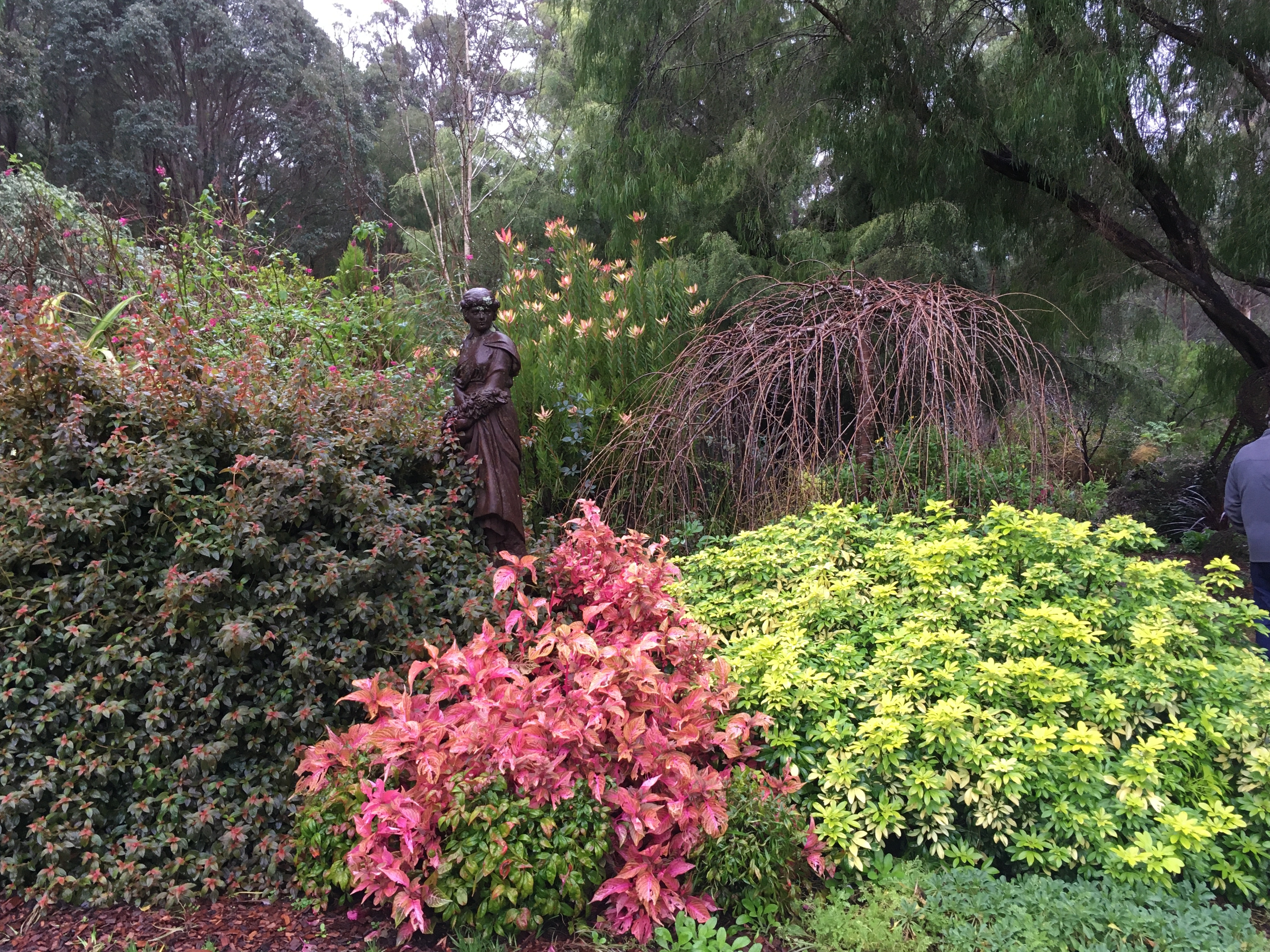 And now for a peek at a special Air BNB we discovered near Pemberton. It's called Lakeside Garden Retreat & it's tucked away in the karri forest not far from the Gloucester Tree. Surrounded by six acres of gorgeous gardens & located just a kangaroo hop from town, it's quiet & peaceful & the perfect spot for a romantic getaway or secluded nature hit.

If you do want some company there are the cheeky redwing, fairy blue & scrub wrens to make friends with & if you're a flora fancier you'll love the spring maples, rhododendrons, grass trees, native wildflowers and multi-coloured azaleas - there's always something bursting into flower.
Hosts Charles & Sally Rothon have kitted out the cozy cottage adjoining their home to create a private two-bedroom retreat with kitchen, fireplace & balcony overlooking the garden. After tea & homemade cakes, we watched the wild birds being fed, visited the small lake, then took a gentle stroll around the property.
I was drawn inexplicably to a wooden bench next to a rustic bridge spanning Carey's Brook. Surrounded by lilies & fragrant blossoms, the place had a wonderful feel to it. Turns out that Charles & Sally had built the bridge & bench in memory of their much loved daughter. Her spirit is definitely still present & we felt privileged to be able to share that lovely spot with her and with Mother Nature on our weekend escape.
Book ahead for this little treasure & discover country living at its best. Rates start at $160 per room. For details see https://www.lakesidegardenretreat.com.au/ & email lakeside@pemberton.com.au .
MARGARET RIVER OPEN ART STUDIOS EVENT
What a treat! A free two-week interactive art exhibition in Margaret River last September when you could meet & chat to the artists, sculptors, metal workers, woodworkers, glass blowers, photographers & more in their studios while they worked on their next masterpiece! So glad we went & we'll definitely be going again next year - they've just announced the 2022 dates of September 10 - 25.
Ploughing through the event guide was a bit daunting at first - there was so much happening! - but once you got the hang of it, it was eazy-peazy. We only had two days to spare but planned them carefully & geographically, starting in Busselton & working our way south, selecting in advance the studios we wanted to visit.
We managed to fit in almost a dozen different arty venues & stopped in at a couple of local wineries & cafes as well! Oh, & bought some nice artwork, too! You don't have to spend a fortune (or buy anything really), but it's nice to support local business & these artists are SO talented!
Our favourite stops were Leon Pericles' eccentric studio, home & garden - kind of what you'd expect if you're familiar with his whimsical 3D creations; Ingrid Windram's vivid paintings of the outback (close to our hearts); Nigel Lullfitz' imaginative wood & metal sculptures made from recycled materials & Gerry Reilly's "Melting Pot Glass Studio".
We'd highly recommend this once-a-year experience for anyone who enjoys art (no need to be an expert - we certainly arent'!) & is keen to do something a little bit different in everyone's favourite part of the world. Congratulations to all involved - we really enjoyed this event.
LOVE THOSE TWINKLY LIGHTS!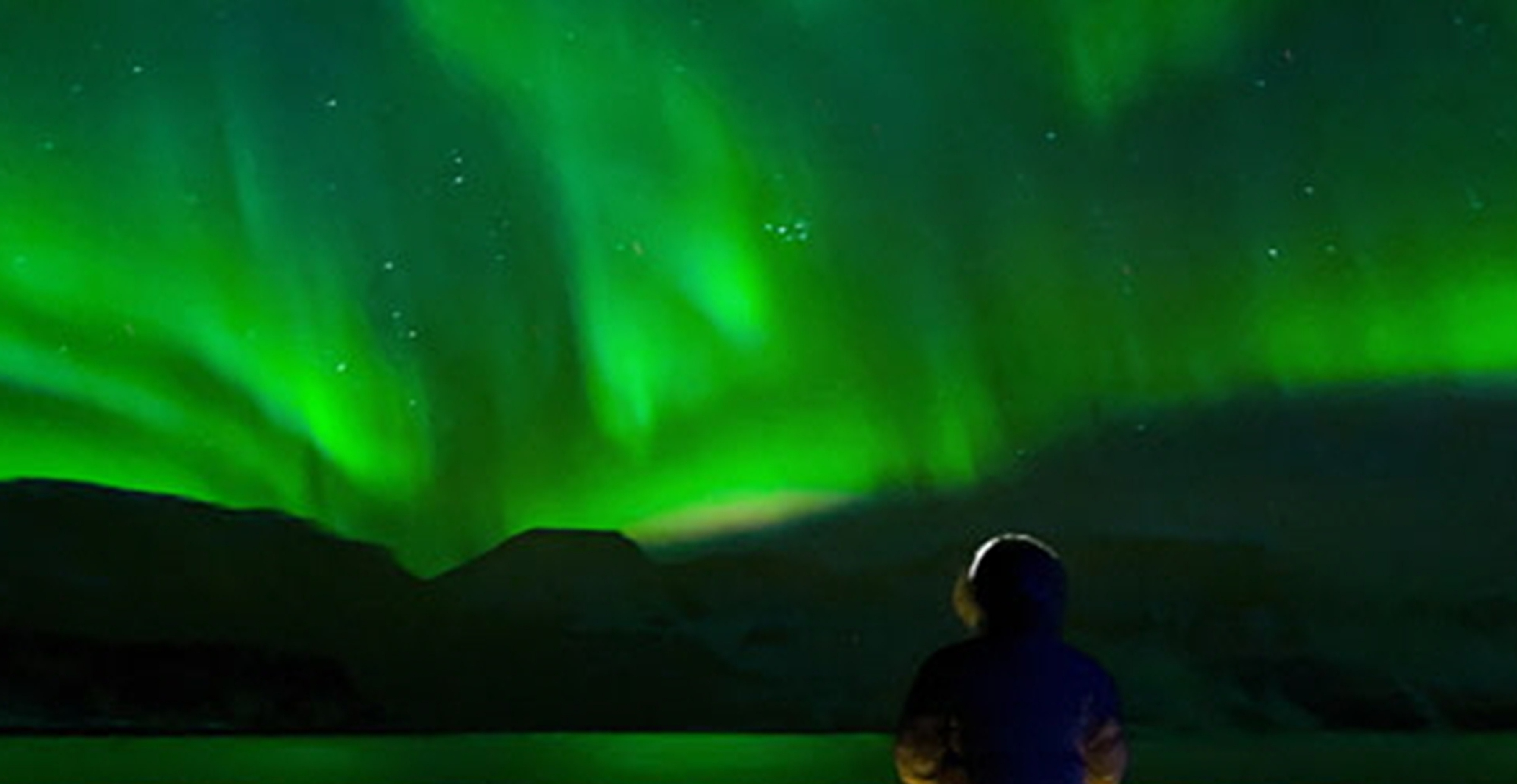 Ever since I was a little kid I've had a thing about twinkly lights. Stars stuck on a nursery ceiling, the Milky Way, glow worm caves, vintage sequined ball gowns, strings of Christmas lights, Swarovski crystals, even fireflies on a warm summer night.
I think I get it from my mum; she always loved shiny things & at Christmas they seem to be everywhere. I adore the tinsel in shop windows, the star on top of the tree, wearing flashy earrings that blink on & off & drive everyone nuts, fireworks displays & the clever cosmic drone shows that paint stories in the sky.
It's always seemed such a miracle this temporary twinkling beauty; so overwhelming that it sometimes squeezes itself into tears. I always wonder why that's so. Maybe it's like some days that get so hot that the air shimmers & you know that tomorrow will explode into raindrops because the sky is so full.
But there is still one luminous natural wonder I have yet to see...The Northern Lights. We had a tour planned to Norway pre-COVID to go in search of Aurora Borealis with gypsy friends, but like many other travel plans, it's been temporarily put on ice. For now, I can only imagine the crazy colours overhead, the rolling rainbow palette decorating the heavens like a glitzy gift suspended there for my personal pleasure.
Maybe we'll see The Northern Lights in Scandinavia, or Canada, or perhaps admire Aurora Australis Downunder? Wherever it might be, it's nice to know they are waiting for us there & when the time is right we'll go. But for now, it's enough to wish you a wonderful Christmas with all things bright & beautiful & a new year that is shiny with hope & happiness & peace.